Hello, fashionistas.
I have two bold, luxurious, tempting words for you: Marc Jacobs. Heard of that? Thought so. Now, obviously some people cannot afford his line, but why not try to be as fashionable as you can be? Why wouldn't you want to look styling for lower prices? Well, this post is going to be about imitating this fabulous look. Just take pieces of everyday clothing and try to mix 'em up. Trial and error.
Here are some examples (this picture is from: http://www.google.com/imgres?imgurl=http://www.grooveeffect.com/images/marc-by-marc-jacobs.jpg&imgrefurl=http://www.grooveeffect.com/post/020608-ny-fashion-week-marc-by-marc-jacobs-fw-08.php&usg=__HAdexAFyqbYl3hJDY5KyEorOuco=&h=333&w=428&sz=50&hl=en&start=15&zoom=1&tbnid=sUyaXEzKJaRDfM:&tbnh=148&tbnw=191&prev=/images%3Fq%3Dmarc%2Bjacobs%2Bfashion%26um%3D1%26hl%3Den%26sa%3DG%26biw%3D1024%26bih%3D631%26tbs%3Disch:10%2C703&um=1&itbs=1&iact=hc&vpx=738&vpy=256&dur=653&hovh=149&hovw=191&tx=112&ty=59&ei=4ZXYTLf7G4OglAeLruDqCA&oei=m5XYTPjvGYGClAfhxIyBCQ&esq=5&page=2&ndsp=15&ved=1t:429,r:14,s:15&biw=1024&bih=631):
First, a cute pair of black leggings.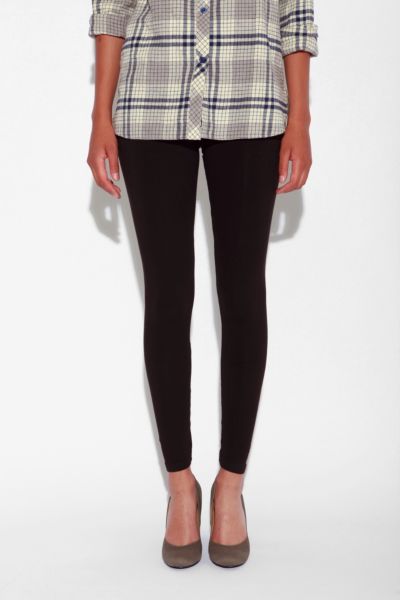 Then, put on some rocker-chic black boots.
Next, for a cute slouchy sweater.
Now, to add some flare to this little piece, you are going to need to do some major accessorizing, honey.  You need some big, bold jewelry. Like these from
http://www.urbanoutfitters.com
:
Finally, the last touch, a cute,unique and elegant hat.
Vuala! An adorable Marc Jacobs based outfit!
Mwah love you all!
Remi